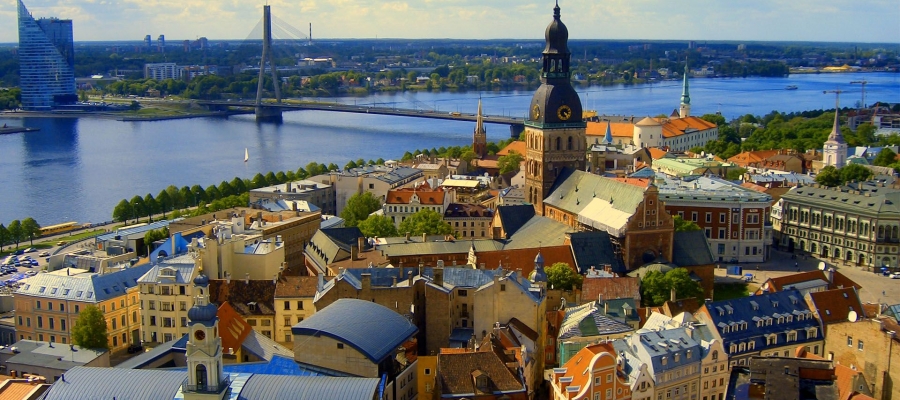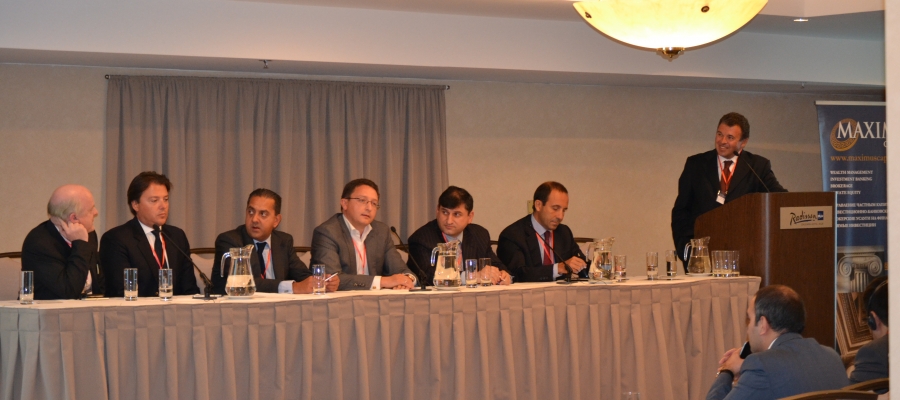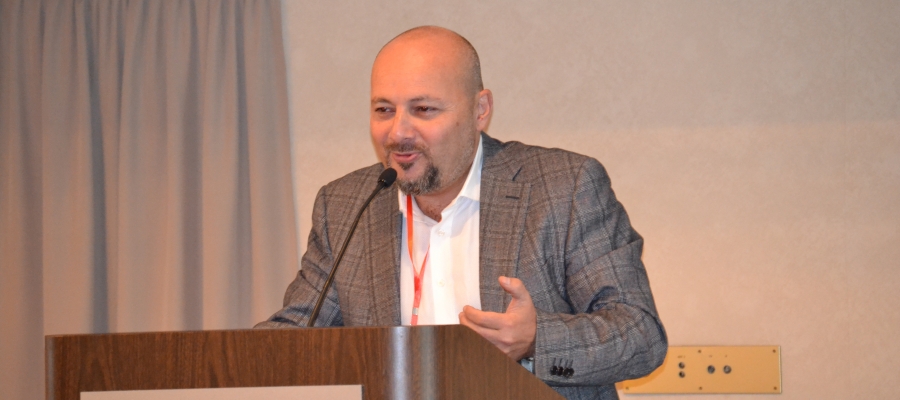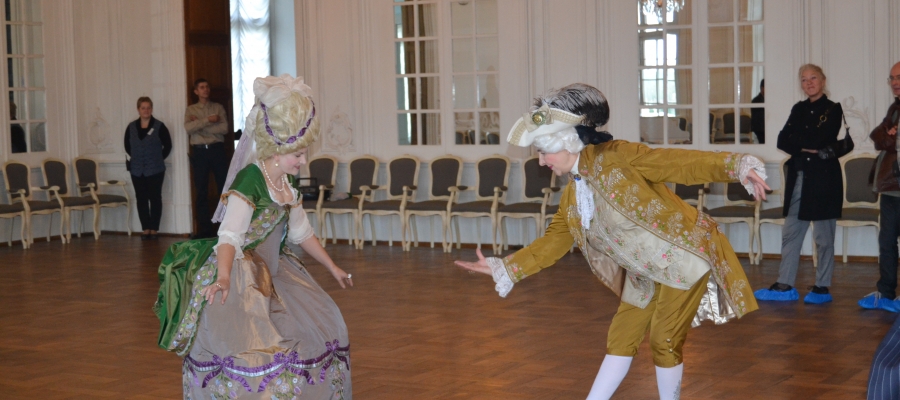 13th ANNUAL INTERNATIONAL BANKING 

CONFERENCE CEE
TREASURY AND MODERN PRIVATE WEALTH MANAGEMENT
20 – 21 September 2013, RIGA-JURMALA
Maximus Capital Company organized a Banking International Conference on September 20-21, 2013 in Riga and Jurmala. This was a hugely successful 2 day Conference and the workshops were relevant and very helpful.
1BC (First Business Channel) prepared Press Release: International Banking Conference Maximus Capital 2013

Gene Zolotarev, the Chairman of  the group companies Maximus Capital, greeted the participants. Conference started with the interactive discussion "GLOBAL POLITICS AND MARKETS", where participated: Rolands Feldmanis (Editor, Forbes),Indars Ascuks (Chairman of the management board, Latvian central depository as (NASDAQ), Martins Barkans (Chairman of the board, LETA), Edgars Pigoznis (Managing director of GLC Baltic).
Valdis Birkavs, ex-Prime Minister of Latvia (1993-1994), member of the Club de Madrid gave recommendations regarding the "THE FUTURE OF EUROPEAN UNION", and Eugene Kogan (CEO, Moscow Partners Group) gave the review of the today's investment markets in Russia. The problems and prospects.
Special thanks to all Speakers that presented their topics. The conference would not have been the same without each one of You:
DENIS VENGUST, INVESTMENT MANAGER, BEF-FUND
Balkan Emerging Frontiers Fund
ARTHUR M. BERD, FOUNDER AND CEO, GENERAL QUANTITATIVE LLC (NEW YORK, USA)
"Strategic risk-based asset allocation and loss protection strategies"
ALEKSANDR VORONOV, DEVELOPMENT DIRECTOR, NTL TRUST LIMITED, NEVIS, WEST INDIES
"Let's compare best benefits of caribbean economic citizenship programs: Saint Kitts & Nevis vs Antigua & Barbuda"
ANDREJS JAUNZEMS, MEMBER OF THE INVESTMENT COMMITTEE, PHD MATHEMATICS
"Game theory as a tool for the analysis of socio-economic situations"
JOLANTA MEDNE, DIRECTOR LIFESTYLE SERVICES, MAXIMUS CAPITAL S.A.
"EU residence permit opportunities for investors"
On behalf of Gene Zolotarev, we would like to thank everyone once more for the contribution to the success of our Conference.
Participant companies list:
Loko Bank/Russia; Mosoblbank/Russia; Saxo Bank/Cyprus; Bank NFK /Russia; Авангард/Russia; Arabesque Bank/Switzerland; КИТфинанс; ИБ/Russia; Sucden Financial Ltd/UK; Sarl Casa Nobile/Switzerland; NTL Trust Limited/West Indies; Maprima/Luxemburg; Trader FX, Currency Futures CME GROUP/Russia; Clairinvest/Switzerland; Innpay/Lithuania; АМБ Банк/Russia; MARITIME BANK/Russia; OAO "Кузнецкие ферросплавы"/Russia; Gunay Bank/Azerbaijan; "General Quantitative LLC"/USA; Construction Ltd/Greorgia; ATIAssociates/Cyprus; Anchor Capital/Ireland; Otkritie Capital/Russia; EvrotrastBank/Russia; Privatebanking/Russia; DemirBank/Azerbaijan; Private Investor/Russia; LTD"Numix Georgia"/Georgia; "Dexus"/Georgia; B&N Bank/Russia; BEF-FUND, Balkan Emerging Frontiers Fund/Balkans; Wargaming Public Company Limited/Cyprus; Banque Vontobel SA/ Switzerland; HSBC PRIVATE BANK/ Monaco; CMB/Monaco…
It is an open secret that personal relations are crucial for doing business in Central and Eastern Europe, and our event gave everyone a chance to generate the contacts that will help them to enter and win business in the CEE marketplace.The conference program harmoniously combined a hard work at its meetings and informal communication of participants during informal events.
Our program has been specially geared towards giving  to all delegates ample time to network and develop  the contacts in the informal "Team building" and "Networking" environment ( for example: elegant and interesting historical re-enacting theatrical tour to Rundale Palace).
Delegate comments:
As ever, thank you so much for an interesting, well organised and thoroughly enjoyable event.I think that the team managed to create a very relaxed and fun ambience throughout the weekend.– Raj Sitlani, Global Head of Business Development, Sucden Financial Limited
Just a few words to thank you very much for a great hosting and organisation of the conference. It was a pleasure meeting.Ion-Marc Valahu, Co-Founder/Fund Manager, CLAIRINVEST
Вот и выдалась свободная минута и от всей души пишу Вам письмо…Вы знаете, хочется столько всего сказать, но эмоции захлестывают!Все было просто супер! Интересные люди, прекрасные собеседники и оппоненты, неожиданные идеи, новые веяния развития бизнеса и т.д.

Но отдельных слов заслуживает самый главный актив Maximus Capital – это люди… С этим активом можно свернуть горы клиентских сбережений и повернуть реки инвестиций на счета компании)))Помните – если звезды зажигаются, значит это кому-то нужно… а Вы реально звезды, и мы как мореплаватели идем по ним и к ним) Вы прокладываете дорогу успешным людям и они встречаются друг с другом за тысячи километров от дома но не чувствуют себя в гостях!!! Потому что Вы стали частью нас…

Я хочу пожелать Вашему кораблю за штурвалом которого настоящий Капитан, Капитан с большой буквы-новых горизонтов в бизнесе, новых морей и океанов и добрых/верных партнеров!!!Пройти все шторма и ураганы!!!А мы как верные моряки – будем всегда с Вами.Как правильно сказал Шаиг – в каждом городе где мы есть для Вас открыты не только двери нашего бизнеса о и распахнуты двери души и домов)Берегите себя – Вы очень нам нужны!!!Навсегда Ваш… с искренним уважением– Доброгорский Дмитрий, Руководитель Департамента по работе с физическими лицами,МОРСКОЙ Банк
It has been a great pleasure to meet You at Maximus Capital´s Forum in Riga. I wanted to thank you and the team for all super organisation.– Rafael Belloch, Partner, ARABESQUE Wealth Management
Большое спасибо за отличную организацию мероприятия –  деловая программа была  обширна, при этом оставаясь интересной, понравилась также и неофициальная программа. Еще раз спасибо за отличное мероприятие!!!– Станислав Пушторский, Заместитель Председателя Правления, Банк «Национальная Факторинговая Компания»
Many thanks for your help and hard work to ensure that the conference was a success.I would like to thank everyone for the good organization and their cheerfulness during these 2 days.We keep in touch for future events or opportunities to collaborate.– Thierry Stas, Partner, Maprima Luxembourg SA
Gallery
---